Q. Can I set my own commission rates?
A. You decide how much to charge your clients. Your phone number is on the "For sale" sign and the Solid Source office number also routes your extension back to your cell phone to ensure you receive all calls from potential buyers. Give buyer rebates or offer flat fee listings . . . it is YOUR BUSINESS at Solid Source!!! We give classes on new ways to market your services and the benefits of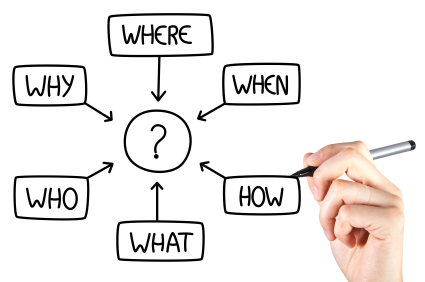 your clients doing business with Solid Source. We are here to provide a springboard for your career, not more barriers to overcome.

Q. Do I have to come to the office?
A. If you would prefer to work from home, please keep in mind that you are never required to come into any of the offices. If you prefer, all transactions can transpire via fax, email and mail. The Solid Source Transaction Management System (TMS) allows you to see your contract paperwork for FIVE years ONLINE so you can access your transactions through your electronic office file. This is a revolutionary way to simplify maintaining your personal or team transactions!
Q. What do we look for in Solid Source agents?
A. We value agents that respect the golden rule of treating others the way that you want to be treated. We are recruiting agents that strive toward honesty and integrity in business and personal relationships. If you are full-time, part-time, agent team or investor looking for a place that specializes in professionalism, dedication and fairness, please consider Solid Source Realty!Q. Full- Time | Part-Time | Teams | InvestorsA. Your schedule is your business!! There are no published rankings and no sales charts! If you take three months (or years) off ENJOY YOURSELF with no pressure, questions or expectations from your Brokers or Solid Source Realty. Solid Source is perfect for investors. Your license is always active when that great house is available for purchase, when the renovation is complete and you're ready to sell. Low cost means more profit for your business.
Q. Are there any costs to join Solid Source?
A. The cost of affiliation with Solid Source is one-time fee of only $98 and is on your first invoice after you join.
Q. Are there any Hidden Charges or Franchise Fees?
A. If you are looking for the freedom to enjoy a real estate career your way, HERE IT IS!! There are no marketing, technology, or other hidden fees and most importantly, NO FRANCHISE FEES. Does Solid Source Realty seem too good to be true? Talk to our agents to find out just how easy the change can be!

Have More Questions? Just Ask. We Welcome The Opportunity To Give You All The Information You Need To Make The Best Choice For Your Career.